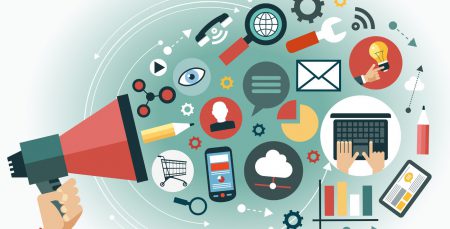 Marketing is one of the most rapidly changing parts of just about every business. Some of today's most popular channels didn't even exist until just a few years ago. From "in-text ads" on the latest social app, to commercials going across the screen in the back of your Uber ride, the digital age is changing business at lightning speed.
What do virtually all of these changes have in common? Technology. While we admittedly are not marketing gurus, we are indeed technology experts, and these 2 areas of business are more connected than ever before. A few of our services include:
Website Design & Programming

We've been developing websites for nearly 15 years. We've created wildly successful websites, and admittedly have also made a few that didn't perform so well. Most important, we've learned what works and what doesn't. A few of our specialties include:
Attention grabbing designs.
Content that creates credibility.
Persuading prospects to contact you.
Utilizing a website to automate other business processes.
Whether you're looking for a new design, or you'd like to have customers login at your website to manage their account, we'd love to help create your vision.
Email Marketing, Campaigns & Automation

While many (perhaps most…) people are inundated with advertisements in their inbox, email marketing remains a highly proven, and extremely cost-effective communication tool. Seriously… don't act like you didn't take a few seconds to daydream about that Cruise to the Bahamas that Costco just sent for the third time today!!!
While the overall concept is simple, making it happen can take a bit more expertise. We can assist with:
Collecting, organizing and continually managing contacts.
Sending email campaigns only to the appropriate target audience.
Automating email messages and processes you find yourself repeating.
Strategically timing and automating communications to keep you at the top of prospects minds.
Whether you need a hand designing an email campaign that's compatible with the plethora of devices your customers are using, or you find yourself creating the same emails over and over again, and would like to automate the process, we'd love to help.
Online Advertising

How often do you search online? With Google reporting at least 63,000 searches per second, odds are you (and everyone else) are searching at least a couple of times a day. Moreover, you've probably thought to yourself, "If only my website came up on Google when people searched for _________."
Our online marketing campaigns have generated jobs valued at $200,000 from a $1000.00 investment. How's that for ROI?
A few of the countless benefits our clients report include:
Results the same day your campaign begins.
Advertise only to people that need what you have.
Grow any area of your business at any time and rate.
Effortlessly adjust your budget up or down at any time.
Whether you're starting with a modest budget and are just wanting to test the waters, or you're ready to turn your website into a 24 hour sales person that not only generates leads but takes them through the whole cycle to closed sales, we'd love to work with you.